I duoviri designati nell'amministrazione locale tra Spagna ed Italia
Schlagworte:
duoviri, designati, local magistracies, local administration, Roman Italy, Iberic peninsula, duoviri, designati, magistrati, amministrazione locale, Italia Romana, penisola iberica
Abstract
In the epigraphic documentation concerning municipia and Roman colonies there are several attestations of magistrates defined as designati. This contribution will focus on the analysis of inscriptions, found in the Iberian peninsula and in Roman Italy, concerning duoviri designati. The particularity of these testimonies is given not only by the reference to the duovirate but also to evergetic donations or dedications, which took place in a presumably extremely short period of time.
Nella documentazione epigrafica concernente le colonie di cittadinanza romana ed i municipi si contano diverse attestazioni di magistrati definiti come designati. Questo contributo si concentrerà sull'analisi della documentazione epigrafica, rinvenuta nella penisola iberica e nel territorio italico, legata ad una problematica relativa ai cosiddetti duoviri designati. La particolarità di queste testimonianze è data non solo dalla citazione di questa formula nell'elencazione delle cariche rivestite dal cittadino, ma anche dalla presenza riferimenti ad atti, quali donazioni evergetiche o dediche, che ebbero luogo in un arco di tempo presumibilmente estremamente breve.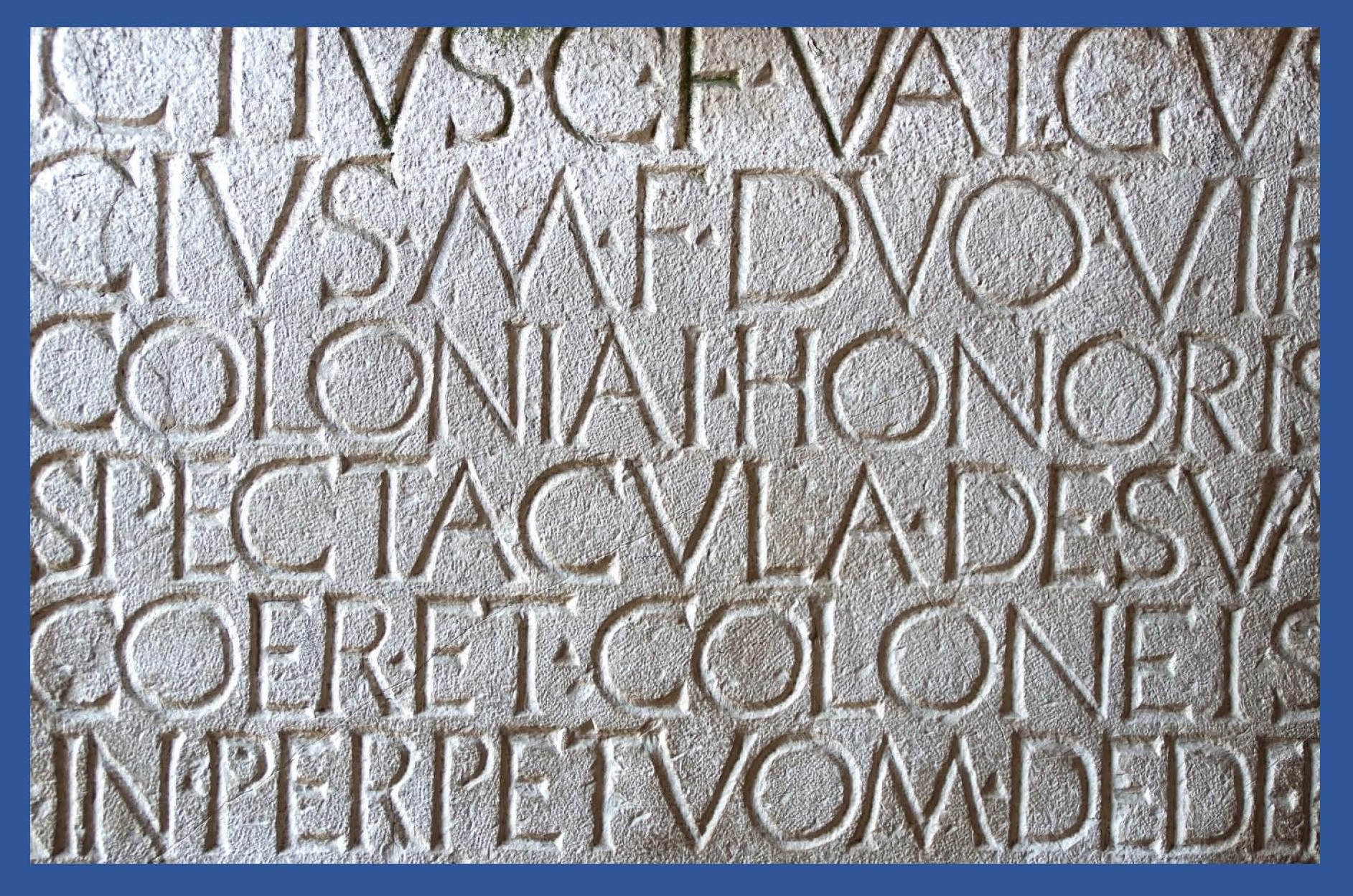 Downloads
Lizenz
Copyright (c) 2020 author
Dieses Werk steht unter der
Lizenz Creative Commons Namensnennung 4.0 International
.