L'usage du latin dans les pratiques épigraphiques des Italiens installés dans la Grèce égéenne aux IIe et Ier siècles avant notre ère
Abstract
This paper deals with the question of the linguistic, individual and collective practices and representations of the Italians who lived in the societies of Aegean Greece in the 2nd and 1st centuries BC. This study focuses more specifically on the reasons and the dimensions of the use of Latin in unilingual or bilingual inscriptions and on how it contributed to the construction of particular identities. The paper begins with a detailed analysis of the Delian sources. It then compares the Latin and bilingual inscriptions written by Italians and found in other parts of Aegean Greece which helps to determine why – but also to what extent – Delos is a special case in this respect.
La question des pratiques et des représentations linguistiques, individuelles et collectives des Italiens installés dans les sociétés de la Grèce égéenne aux iie et ier siècles av. J.-C. est abordée dans cette étude qui porte plus spécifiquement sur les raisons et les enjeux de l'usage du latin dans des inscriptions unilingues ou bilingues et sur la façon dont il a pu contribuer à la construction d'identités particulières. Une analyse détaillée de la documentation délienne est tout d'abord menée. Sont ensuite examinées comparativement les inscriptions latines et bilingues qui, émanant d'Italiens, ont été retrouvées dans d'autres territoires de la Grèce égéenne, ce qui permet de déterminer pourquoi – mais aussi dans quelle mesure – Délos constitue en la matière un cas particulier.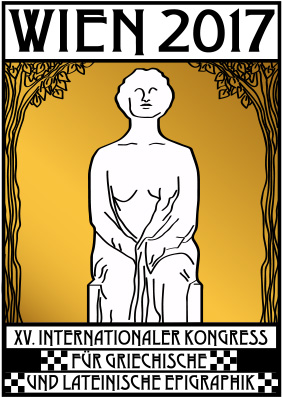 Veröffentlicht
2019-04-02
Copyright (c) 2019 authors
Dieses Werk steht unter der
Lizenz Creative Commons Namensnennung 4.0 International
.